Domm's Bowling
is back for it's 70th season!!!
CALL NOW!!
Hours of Operation

Saturday 9/26

Open Bowling from 12 PM- 12 AM

**5 Lanes available from 6:30-9:30 PM**

Sunday 9/27

Open Bowling from 12 PM- 9 PM

**3 Lanes available from 1:00-4:00 PM**

Monday 9/28

Open Bowling from 12 PM- 10 PM

**1 Lane available from 6:30-9 PM**

Tuesday 9/29

Open Bowling from 9:30 AM- 6:45 PM

NO OPEN BOWLING 7PM-10 PM

Wednesday 9/30

Open Bowling from 12 PM- 10 PM

**5 Lanes available from 7:00-10 PM**

Thursday 10/1

Open Bowling from 9:30 AM- 5:45 PM

NO OPEN BOWLING 6PM-10 PM
Bowling Prices
$15 per person with a minimum of 4 people per lane with shoes included
4 people - 2 hours of bowling
5 people - 2.5 hours of bowling
6 people - 3 hours of bowling
email: info@dommsbowling.com
Contact Us
From league bowling and open lanes, to birthday parties and Rock & Bowl, discover why Domm's Bowling has remained a Rochester tradition since 1950!
Learn more about Domm's Bowling Center by clicking on any of the thumbnail images below. For more specific or detailed information, get in touch with our staff by calling or writing to us through our secure contact page. We look forward to seeing you at the lanes soon!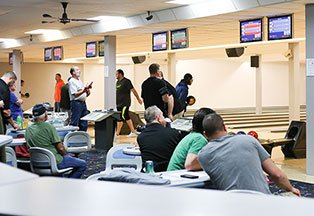 ---
League Bowling
Join one of our many Rochester bowling leagues or enter an upcoming tournament
---
Rock & Bowl
Enjoy a rockin' Friday or Saturday night of bowling with great music and special lighting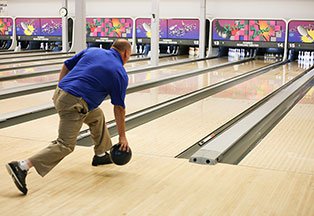 ---
Open Bowling
We offer open bowling 7 days a week, learn more about times and rates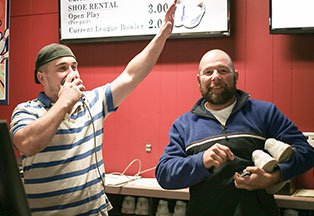 ---
Our Gallery
Check out photos of our bowling lanes, facilities, guests, founders and more!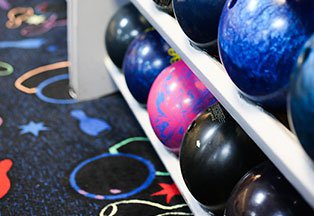 ---
Bowling Birthday Parties
A fun and affordable way to help celebrate birthdays for the kids and their friends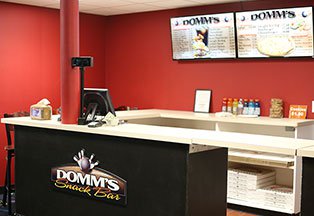 ---
Bar & Grill
Pull up a chair to enjoy a drink or a bite to eat at our full size bar and grill
For nearly 70 years Domm's Bowling Center in Rochester NY has been the go-to place for those who love bowling, good company and a friendly, welcoming atmosphere. Whether you're new to the area or looking to take up a fun new hobby, we invite you to discover why we remain one of the most popular bowling alleys in Rochester and the surrounding area.
---
League Openings
| | |
| --- | --- |
| Sunday | |
| Monday | |
| Tuesday | |
| Wednesday | |
| Thursday | |
| Friday | |
| Saturday | |
A Fun Relaxed Place for Families, Friends and Bowling Enthusiasts
No matter what you're in the mood for, from open bowling and league play, to a game of pool or beers and burgers at the bar, Domm's Bowling Center in Rochester NY is the perfect place to relax, unwind and socialize with friends, family or others who love the game.
Full Size Bar and Grill
16 Brunswick Synthetic lanes
ATM Onsite
Credit Cards Accepted
Accuscore XL Scoring
Arcade Games
Pool Table and Darts
Handicap Ramp
Lottery and Q-Draw
New Leagues Forming Now!